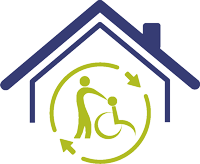 The Section 811 Project Rental Assistance (PRA) Program, hereafter referred to as 811 PRA, authorized by the Frank Melville Supportive Housing Investment Act of 2010, is a U.S. Department of Housing and Urban Development (HUD) program designed to expand the supply of permanent supportive housing for extremely low-income people with disabilities.
The 811 PRA Program makes available integrated affordable housing and support services for persons with disabilities through a partnership between the Maine State Housing Authority (MaineHousing) and Maine Department of Health and Human Services Office of Adult & Disability Services (OADS). MaineHousing provides project-based rental assistance to make the rents affordable to extremely low-income households. The Office of Aging and Disability Services oversees the provision of services that the client is eligible to receive.
MaineHousing anticipates that it will be able to provide rental assistance for approximately 60 housing units across the State of Maine.