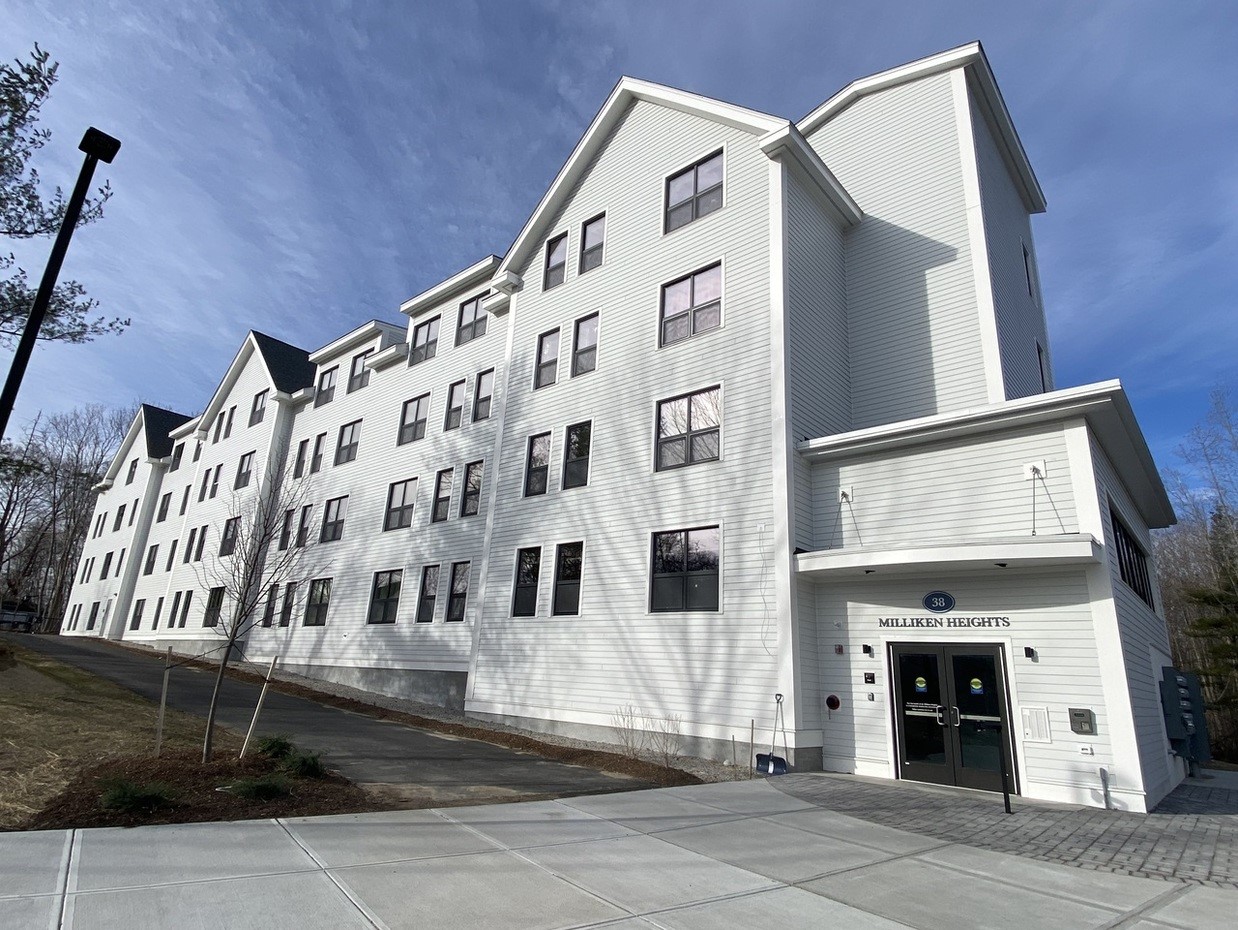 On May 9th from 2:00 to 3:30 p.m. the Szanton Company, a Portland-based housing developer, will celebrate its Grand Opening for Milliken Heights. This 55-unit apartment building for residents aged 55+ is nearly fully rented, six weeks after opening its doors.
This project was completed with financing from MaineHousing.

The project is designed to help alleviate the problem in Old Orchard Beach of lack of year-round affordable housing, due to the high number of winter rentals, which become unavailable in the summer months.

Located at 38 Portland Avenue in Old Orchard Beach, the event will feature speakers from project partners and local government, then tours of the property and some units. Forty-two of the units are reserved for households earning below 60% of area median income, the remaining 13 units are market rate.

Dan Brennan, Director of MaineHousing will be speaking, along with the Old Orchard Beach Town Council's Chair Shawn O'Neill; State Rep. Lori Gramlich; Liza Fleming-Ives, Executive Director of Genesis Community Loan Fund; and others.

Saco Falls Management staff will be on site to direct the tours and answer questions about the new energy-efficient building. The public is welcome to attend.

The property includes a fitness facility, community room, laundry, and secure, indoor bike storage which will all be viewable. Raised bed gardens are planned this summer. Tenants can walk to many local businesses, the library, post office, Town Hall and of course, the beach.

This is the 12th mixed-income property developed by The Szanton Company since 2004. Their other nearby properties include the Mill at Saco Falls and the Lofts at Saco Falls in Biddeford.

The company currently has three other properties under development in Southern Maine.
For more information on Milliken Heights, please contact:
Erik Monty (Asset Manager, The Szanton Company) 207-805-3578 or [email protected]
Rachel Mishra (Property Manager, Saco Falls Management) 207- 805-3574 or [email protected]